Welcome to Bosnich Legal
South Australian Car Accident Injury Specialists
Bosnich Legal provides a professional and friendly legal service with an emphasis in outstanding service and communication. We pride ourselves in being open and accessible to our clients, who are always welcome to phone our solicitors on their mobiles after hours and on weekends.
Our experienced and approachable team care about our clients and the results we achieve for them. We have made a commitment to maintaining a smaller case load and providing a high level of personal service.
At Bosnich Legal we are a team and a family. Every one of us enjoys a culture that fosters a passion for what we do. The people we employ share our values and generate fresh inspiration to aim even higher and succeed.
If you want a lawyer who acts with honesty and integrity and will always have your best interests at heart –
Call Bosnich Legal (08) 8233 5989 for a free no obligation first interview.
Locations :
64A Broadway
Glenelg South
SA 5045
and
Westpac House
91 King William Street
Adelaide, SA, 5000
Frequently asked questions :
What our clients say :
Anna C
"As a client of Bosnich Legal, I was treated with professionalism, care, consideration and compassion. Adrian was happy to take me through my concerns at every step of the process. I couldn't be more pleased with choosing Adrian to represent me. With his continued support and service, he certainly made a very difficult time much easier."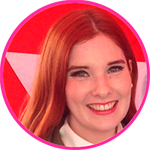 Tim H
"I was referred to Adrian by a familly friend who had previously used Bosnich Legal. It was clear from the beginning why I was referred to Adrian. My matter was taken seriously and Adrian was sincere about securing the maximum compensation possible. Adrian was compassionate about my circumstances and handled my case with respect. Appointments and meetings were all hassle free. I can tell Adrian would care about all of his clients and would make the process of settlement as smooth as possible. After my case had been settled I contacted Adrian about a different matter and he was more than happy to help me free of charge."
Damian M
"From the moment I first spoke to Adrian, I found him to be professional, polite, courteous but above all acutely informative regarding what needed to be done to achieve the best outcome for my family, myself and most importantly my future. I felt at ease having Adrian representing me and was impressed at his determination to make sure I was fairly compensated for the my injuries that Adrian stressed to point out would now inhibit my future earning capacity, future employment opportunities and life in general. In the time Adrian represented me he ensured that I made aware of all of my options. It is my pleasure to recommend Adrian to anybody looking for legal representation and advice regarding their motor vehicle accident injury case."
Kelly S
"I sought Adrian's assistance for an injury claim after being involved in a car accident. I'd never been involved in a process like this and before going to Adrian navigating this complex system was becoming a nightmare. From the moment I met with Adrian I knew I was making the right choice, I felt calm, I felt like I trusted him. The entire way though this process Adrian has demonstrated excellent communication, and having him there was such a weight off my shoulders. He's open, professional, extremely knowledgeable and very honest. I can highly recommend you choose Adrian to manage your claims, best decision I made throughout this whole situation!! Thank you Adrian for all your support and care, it's been a pleasure!"