Bosnich Legal provides a professional and friendly legal service with an emphasis in outstanding service and communication. We pride ourselves in being open and accessible to our clients, who are always welcome to phone our solicitors on their mobiles after hours and on weekends.
Our experienced and approachable team care about our clients and the results we achieve for them. We have made a commitment to maintaining a smaller case load and providing a high level of personal service.
At Bosnich Legal we are a team and a family. Every one of us enjoys a culture that fosters a passion for what we do. The people we employ share our values and generate fresh inspiration to aim even higher and succeed.
If you want a lawyer who acts with honesty and integrity and will always have your best interests at heart, phone Bosnich Legal on (08) 8233 5989 for a free no obligation first interview.
LOCATED AT
64A Broadway, Glenelg South, SA 5045
and
Westpac House, 91 King William Street, Adelaide, SA, 5000
CONTACT FORM
FREQUENTLY ASKED QUESTIONS
If you were the driver, passenger, cyclist or pedestrian in a motor vehicle accident and the accident was caused by the negligence of another driver, then you may be entitled to claim compensation for either the physical or psychological injuries you have received.
As of 1st July 2013, new South Australian legislation came into effect regarding the compensation awarded to injuries sustained from a motor vehicle accident. Your claim is against the negligent driver's compulsory third party insurer and there are particular thresholds that need to be met to ensure a successful claim.
Motor vehicle accidents can involve disagreements about the injuries sustained. Therefore, it is important to seek legal advice in the early stages.
A claim is made by lodging a claim with the compulsory third party insurer. We can assist you in doing this whereby you will receive a claim number where all approved medical treatment will be billed to.
If you decide you would like us to represent you in your claim, we will take full responsibility in assuming the conduct of your claim.
There is a general limitation that a claim for injuries sustained from a motor vehicle accident must be negotiated or have court proceedings issued within 3 years from the date of the accident.
If the accident occurred after 1st July 2013, you must give formal notice of the accident and fill out an 'Injury Claim Form' within 6 months of the accident.
If the injured person is a minor (under 18 years of age), there are further provisions which will be explained to you.
We work on a no win, no fee agreement. During the course of your claim, we will liaise with you, the medical staff and insurance company to accurately assess your compensation to receive the best outcome.
In short, you will not need to pay anything until your claim is resolved. We aim to act in your best interests and ensure that you are not left with a considerable legal bill.
If you contributed to the motor vehicle accident and you have sustained injuries, then compensation is reduced according to the percentage of your contribution.
The factors below may limit your claim for compensation:
You partially contributed to the motor vehicle accident;
You were intoxicated either by alcohol or drugs;
You did not wear a seatbelt or helmet;
These reductions and any others that apply to your claim will be discussed and explained, ensuring you understand how it will affect your claim.
Depending on the circumstances of your claim, your entitlements will vary. Compensation is awarded under particular headings known as damages and is assessed on the supporting evidence such as medical reports and tax returns.
Below is a list of the entitlements which may extend to you:
Non-economic loss (pain and suffering)
Past and future loss of earning capacity
Past and future loss of superannuation
Services performed by others, particularly family members
Domestic assistance
Medical expenses
Travel expenses
Legal fees
When you seek treatment by a doctor regarding a motor vehicle accident, it is called a medico-legal examination. They will subsequently produce a written report which is used as evidence in a claim.
Injuries sustained on or after 1st July 2013 require an ISV medical assessment. It determines the claimant's entitlements to compensation in the form of a score out of 100. For example, to receive compensation for pain and suffering, the injury must exceed 10 points on the scale.
A court will critically consider this score in determining whether compensation thresholds have been met and if you can claim particular heads of damage.
Yes, you can. If the negligent driver involved in the accident is unknown or uninsured, you may have a claim against the Nominal Defendant Scheme. Certain criteria must be met to be entitled for compensation under this scheme and will be discussed with you.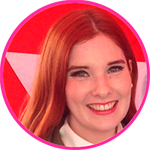 "As a client of Bosnich Legal, I was treated with professionalism, care, consideration and compassion. Adrian was happy to take me through my concerns at every step of the process. I couldn't be more pleased with choosing Adrian to represent me. With his continued support and service, he certainly made a very difficult time much easier."  Anna C, Warradale
"I was referred to Adrian by a familly friend who had previously used Bosnich Legal. It was clear from the beginning why I was referred to Adrian. My matter was taken seriously and Adrian was sincere about securing the maximum compensation possible. Adrian was compassionate about my circumstances and handled my case with respect. Appointments and meetings were all hassle free. I can tell Adrian would care about all of his clients and would make the process of settlement as smooth as possible. After my case had been settled I contacted Adrian about a different matter and he was more than happy to help me free of charge."  Tim H, Victor Harbor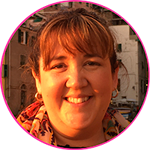 "I sought Adrian's assistance for an injury claim after being involved in a car accident. I'd never been involved in a process like this and before going to Adrian navigating this complex system was becoming a nightmare. From the moment I met with Adrian I knew I was making the right choice, I felt calm, I felt like I trusted him. The entire way though this process Adrian has demonstrated excellent communication, and having him there was such a weight off my shoulders. He's open, professional, extremely knowledgeable and very honest. I can highly recommend you choose Adrian to manage your claims, best decision I made throughout this whole situation!! Thank you Adrian for all your support and care, it's been a pleasure!"  Kelly S, Adelaide
"I was once a disbeliever in the motor vehicle accident injury claims system. But then I had come across Adrian, with his perseverance, his good natured and caring personality. The ability to discern and willingness to sacrifice a lot of his time to keep his clients happy. Adrian is an absolute blessing and I couldn't be happier he's my lawyer. ."  Mikaela A
"From the moment I first spoke to Adrian, I found him to be professional, polite, courteous but above all acutely informative regarding what needed to be done to achieve the best outcome for my family, myself and most importantly my future. I felt at ease having Adrian representing me and was impressed at his determination to make sure I was fairly compensated for the my injuries that Adrian stressed to point out would now inhibit my future earning capacity, future employment opportunities and life in general. In the time Adrian represented me he ensured that I made aware of all of my options. It is my pleasure to recommend Adrian to anybody looking for legal representation and advice regarding their motor vehicle accident injury case."  Damian M, Glenelg South
If you have been involved in a motor vehicle accident and suffered a personal injury either as a driver, passenger, pedestrian, cyclist or other road user, you may be eligible to make a claim for compensation.